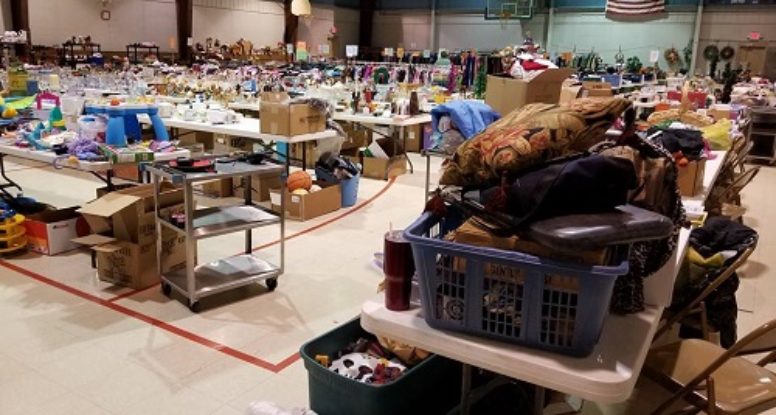 St. Anthony's annual rummage & bake sale opens on Thursday, 1 Nov at 9 am.
The sale dates are Nov 1st thru the 3rd.  You may bring all rummage sale items to the gym starting on Sunday, 28 Oct from 12 to 4 pm, Monday, 29 Oct and Tuesday, 30 Oct from 7 am-8 pm.  Please no tube TVs, exercise equipment, car seats or encyclopedias. Bake sale items can be brought on Thursday and Friday morning after 8 am.
If you do not see your name on the workers list, don't hesitate to come at another time; we need all your help! Someone will be at the parish center on Monday, Tuesday, and Wednesday from 9 am to 9 pm.  We will also need help in setting up tables in the gym after mass on Sunday, 28 Oct.